Saturday, June 30, 2007
aday@thecarnival-circus
Dreamland Carnival & Victoria Circus
Memorial Hall in Fairmount Park
Guess what? My Mommy, Grammy, and Pop-Pop took me to something called a "carnival-circus" today! What can I say...I was just in awe of everything I saw and heard. At the carnival, I got a chance to ride on some really fun things, eat, walk, and run until I was ready to drop. My Mommy's friend, Marsha, came to the carnival too. They got on some rides together and both of them screamed a lot. My Pop-Pop got on some rides with me but there were other rides that the people at the carnival wouldn't let me get on with him because they said I was too little. My Grammy was just running around taking pics of everything in site!
At 7:00pm, the circus started and I saw a man walk across a wire with a pole, then he rode across the wire with a bike, and then he walked across the wire with a pole and a black hood on his head! There was one moment when everyone got real scared because he almost fell off the wire. Somehow, he didn't fall and we all clapped for him when he finished. Then, I saw two guys on something called "motorcycles" riding around in this big round ball! I thought they were going to crash into each other but they didn't. A clown came around and asked all the kids if they wanted a "coloring book?" Since I don't know how to color yet, I told Mommy she didn't have to get me one (Yeah, right!). Just as it began to get dark, all the lights on the rides came on and everything looked even better. Shortly after dark, we all headed for home. I give the carnival-circus
for fun and your kids will too!

Here are all the pics my Grammy took to share. There were so many that she put them all in grid blocks. Make sure you click on them so you can get the close-up view of all the sights! Grammy told me that there will be lots of fun things to do around Philly this week because we are going to celebrate something called "Independence Day" on July 4th. I'll even let you in on a little secret...if you click on the Sunoco Welcome America logo, there's a Philly Fun Guide schedule with all the things you can see and do this week hiding behind it.
FOOTNOTE: If you decide to go to the carnival-circus, admission is free. However, you may want to consider purchasing a wrist band for $ 20.00 (as opposed to tickets) so you can ride as much as you want at no extra charge. The cost for food is about the same as you would pay at the movies (higher than it needs to be). Pass it on!

Saturday, June 23, 2007
All Day Music
My Mommy, Grammy, and Pop-Pop took me to something called an "outdoor concert" today. We drove to a place called the Cheltenham Mall to park the car and got on some funny looking thing called a shuttle bus. I liked the ride on the bus and it took us to a place called West Oak Lane. When we got off the bus, there were people everywhere, lots of food, and music! There were a lot of people selling something called art too.
We decided to get something to eat and then we sat in the chairs we brought for the concert. My Grammy told me that we were going to see an "ol' skool band called WAR". I didn't know what ol' skool meant and I didn't know who WAR was either. My Mommy said she knew who they were because Grammy and Pop-Pop played their music around the house all the time. Anyhoo, WAR came on stage and the concert started. I liked the music a lot so, I started doing my "Booga Bounce". After each song, everybody clapped their hands so, I did too.
When the concert was over, we got on that funny looking shuttle bus again, rode back to the mall to get the car, and went home. The concert was a lot of fun and I hope to go again sometime. Here are some pics that we took to share. The last day of the festival is tomorrow...click on the logo above for more information and check it out!
Ol' Skool Trivia Question: The title of a WAR song is mentioned as a part of this post. Hint: The song is the title track from an album the band released in 1971. Can you find it? If this was before your time, you are excused from class!

Sunday, June 17, 2007
TO: My Pop-Pop
From All of Us...

Saturday, June 16, 2007
"Color Him Father"
Today was all about someone very special to me...my Pop-Pop! Hanging out with him is always fun and we spent the day doing whatever he wanted to do. Two of his favorite things to do are eating out and going to the movies so, that's what we did. First, we took him to the Bahama Breeze restaurant in King of Prussia, PA. The food was really good and I had to share the attention I usually get from all the waitresses with Pop-Pop because it was Father's Day.
After we ate, we took off for the movies. While we were there, we saw a family named "The Simpsons" (Whoever they are?) sitting on a couch in the lobby. My Grammy wanted us to take some pictures with these people but, they seemed kinda strange to me. They didn't move or talk at all! My Mommy said that they were on TV and will be in a movie real soon. It seems like we always run into somebody famous whenever we go out.
My Pop-Pop had a nice time and we just wanted to let him know that we think he's the best. We love you Pop-Pop!
Outside Bahama Breeze

At the Movies

Monday, June 11, 2007
Playdate w/ Cousin Miles
Tigger said to tell you...
"Bounce on over to Cousin Miles'
blog and check out the pics of our play date on Saturday, June 9th. They're tiggerific!"

Monday, June 04, 2007
Male Bonding 1
Just Us 2!
"Pop-Pop, what's that on the TV?"
"Boxing? What's boxing?"
"

Pop-Pop, what's that up there?"
"A ceiling fan? What's a ceiling fan?"
"Wow...it looks like fun!
Can I ride on it and spin around too?"

Sunday, June 03, 2007
TO: My Pop-Pop & Grammy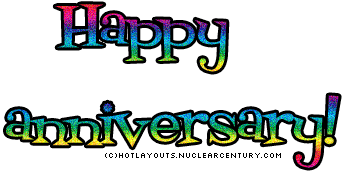 From: Mommy & Me
Saturday, June 3, 1989
Sewell, New Jersey
18 years and still counting!

Friday, June 01, 2007
A Milestone
The Booga Wooga blog is now 1 year old and
a total of 85 blog posts have been completed to date.
Click on images to view our complete profiles.
"Searching for hunny all day is hard work."
Click on any side to enlarge for reading...
click again to send it back to the cube.
Pooh Recommended Reading List
The Most Famous Bear In The World
Classic Characters & Descriptions
TBW's Favorite Characters
Can you put us back together again?
Free Photo Puzzle Maker
Send a Pooh greeting to someone special.
Winnie-the-Pooh & Friends
Find out who you really are!
Choose Classic or Disney characters quiz.
Which Winnie-the-Pooh Character Are You?



The Booga Wooga is Tigger!


You enjoy the company of your friends, and would much rather have a good laugh than focus on a problem. However, if a friend is in need you are always there for them... Because Tiggers
are wonderful things! Take this quiz!


Quizilla | Join | Make A Quiz | More Quizzes | Grab Code
Click on your sign to get today's forecast.
Thomas & Friends Website, etc.
The Booga Wooga for President in 2036!
Ready...set...shuffle...GO!
Bidding starts at $100. Do I hear $200?
Words of Wisdom from The Booga Wooga
My First Christmas Slideshow
(click on image to view)
TBW Family & Friends Calendar
(click on image to post dates)
Personality Test & Profile Results
Mint Condition Dollar Bill Keepsake
Click on images to order your copies today!
"I stopped by The Booga Wooga blog
and I've got the t-shirt to prove it!"
"We walked 2 miles for Easter Seals!"
Get my award to display on your site.
(sidebar or post column size)
Sign-up here to join my site group.
TBW site group members only.
Get rss feed, email, or bookmark for my site.
You can tell a friend about my site too!
via my Guestbook or Guestmap
The Booga Wooga & Company
Crew: My Family & Friends
A good website is always under construction!
THE BLOGTHINGS
SPELLING TEST
EXCELLENT
The Booga Wooga
scored 100%!
The Booga Wooga
Family Tree Tag Cloud
Cousin Aaron
Great Grandmother Mama
Cousin Miles
Great Grandmother Pumpkin Pie
Great Pop-Pop Andrew
Cousin Janiah
Great Uncle Keith
Cousin Tiffany
Cousin Nailah
Great Pop-Pop Martin
Cousin Jackson
Great Uncle George
Mommy
The Meuse Family
Great Pop-Pop Roosevelt
Cousin Melanie
Godsister Tava
The Booga Wooga
Cousin Olivia
Cousin Malaina
Cousin Samaya
Daddy
Cousin Christopher
Great Uncle Andy
Cousin Keisha
Godmomie Latoya
The Williams Family
Great Aunt Angie
Godpopie Justin
Cousin Laila
Cousin Troy Jr.
Pop-Pop Carl
Godmomie Abby
The Martin Family
Cousin Early Jr.
Cousin Jaden
Grammy
Little Sister Sophia
Cousin Trylanna
Great Nana Faye
Great Aunt Wanda
Gran-Gran
Cousin Ryan
The King Family
Great Aunt Tammy
Cousin Matt
Great Aunt Ronnie
Pop-Pop Keith
The Skeete Family
Cousin Jaden
Uncle Bernard
Cousin Sebastian
Aunt Maia
Cousin Grace
Aunt Frances
Godpopie Nate
Godbrother Jordan
Cousin Chloe
Cousin Lila
Cousin Cada
Little Sister Alexis
Godmomie Marsha
Godpopie Jason
Cousin Jase
Cousin Drew
Cousin Chance
Cousin Ryan
Cousin Marshall
Cousin Bryce
About Me
Name: "The Booga Wooga"
Title: President & CEO of
The Booga Wooga & Company
Birthday: January 24th
Tuesday's Child is full of grace!
Sun Sign: Aquarius (The Water Bearer)
My Mommy took this profile pic and
she is an Aquarius too, just like me!

Author



My Grammy started this blog for me when I was 6 months old and she is my voice until I can speak for myself. It is a place where I can share my life journey with others, learn about new things, just have fun, and one day read about all the things that I've done. And, now that I have a little sister, she has been included in the mix too. If you would like to meet my Grammy, just click on the "Grammy Bear"!

welcome
Thank you for stopping by!




search
game

i-said

u-said

top 10

x-files











places

twitter

archive
Click links to read stories.







awards













































photos
Pooh Adventures In
The Hundred Acre Wood














































music





blinkies






plaques
Advice, Wisdom, & Poohisms








anything
Everything & Something Pooh























opinion


smile


alert


tours
Recent cities, states &
countries in the house!

Philadelphia, Pennsylvania

help


guests


sponsors
This blog is brought to
you by the letters...

and a monetary grant
from the numbers...



4+1+1


bye-bye